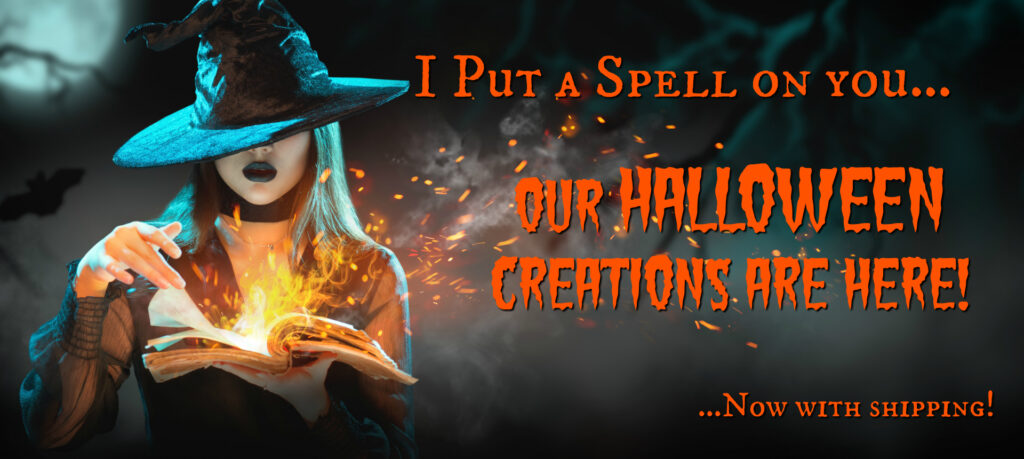 All Hallows Eve – Night of Witches – Hungry Ghost Festival – Hallowe'en
No matter what you call it…It's COMING…our favourite time of year
(especially in the year 2020)!
When black cats prowl, and pumpkin's gleam, the luck be ours this Halloween! Our spooktacular
Halloween creations are here
and we're taking 2020 back with a vengeance! Sure to enchant even the deepest corners, we're bringing Halloween to you this year for a safe ghoulicious Halloween extravaganza!
Join us Witches and Warlocks, because we've been brewing up something special to show all the ghosts and goblins that Halloween will never be cancelled!
Shipping Available Now!
In addition to Curbside Pickup and Local GTA Delivery we're reaching our tentacles far and wide to get The GOoDS delivered right to your DOOR with Canada-wide shipping! (USA shipping coming soon)
Aprons On, Whisks Up – It's #BAKETOBER!
You may have heard of drawing challenges like Inktober, Pinktober, Drawtober and the list goes on! Well get ready, because this year we're getting our best whisks out to host #BAKETOBER!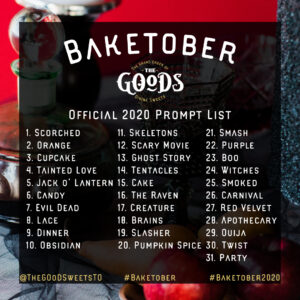 We've created a list of prompts for each day of October as inspiration for your baking! (We'll even accept plain 'ol delicious cooking!) Think of it as an interactive calendar countdown to Halloween! To participate, create a culinary confection based on that day's prompt, and post it to Instagram or Twitter with the hashtag #baketober or #baketober2020. Follow the hashtag and see what other bakers are up to! We will be participating too, so stay tuned for all kinds of ghostly creations!
You can choose to do something for each prompt if you're up for the challenge, but there are no hard rules here! We're just excited to fire up the oven after a long hot summer and get back to our favourite yummy, warm (and sometimes spooky) treats. We will be sharing our favourite fan creations in our stories! So come on — eat, drink, and get spooky with us!
Your Fiends,
The Grand Order of Divine Sweets